Do not stand at my grave and weep. I am not there, I do not sleep. I am a thousand winds that blow. I am the diamond glints on snow.
I am the sunlight on ripened grain. I am the Gentle autumn rain. When you awaken in the mornings hush, I am the swift uplifting rush
of quiet birds in circled flight, I am the soft stars that shine at night. Do not stand at my grave and cry, I am not there, I did not die
---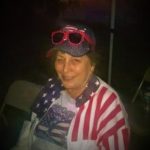 Claudette Wlasuk
– 06/03/2017
Claudette Wlasuk was a strong advocate for the Veterans before she joined Rolling Thunder Chapter 1 in 2008. She was involved with the Chapter for many years before she decided to join. Her dedication to helping the veterans was felt throughout many chapters and other organizations throughout Ohio.
Claudette's dedication to the Missing Man Table ceremonies was her passion. She performed many ceremonies throughout Ohio. She always brought helpful information to the chapter as our Government Affairs Liaison. Her dedication and Love for the Veterans will be missed.
---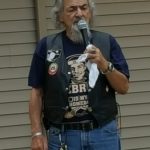 Thomas "TEE JAY" Farris
12/26/1945 – 09/25/2016
Born in New Bedford, MA, he was a loving father, brother, grandfather, friend and free spirit. TJ was a member of Rolling Thunder from 5/2009-9/2016. On June 26, 1963, he became a Marine and served 6 years in Vietnam. TJ will be missed by all who knew him.
---