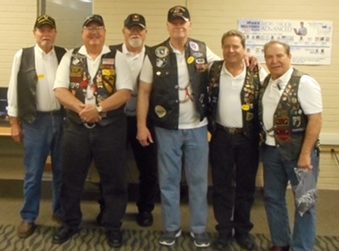 Ted Rood, Lewis Ballard, Dan McGinnis, Dave Stewart, John & Tom Bleshschmid
---
Visited Schools
Lake Catholic, Mentor,
---
Photo Gallery
---
Testimonials
---
Special Events
Vietnam War Veterans Program
Lew, Ted and Dave provided students with a better understanding of the war and the physical and mental impact on our service men and women along with the cultural changes and political unrest throughout the country. The schools represented in-studio were Berea-Midpark High School, Shaw High School, Warrenville Hts. High School and Warrensville Hts. Middle School. Approximately 120 students plus 6 teachers/staff attended. The schools that received the live feed of the program. The program was streamed live across NE Ohio, throughout the state and across the country.
A brief Bio of the moderator Mike McIntyre. He is the host of The Sound of Ideas® on 90.3 WCPN. McIntyre grew up in Cleveland throwing copies of The Plain Dealer to customers on his father's circulation route. He joined the newspaper ten years later in a different capacity, as a metro reporter. Since 1990, McIntyre – a 1987 graduate of Bowling Green State University with a B.S. in Journalism – has covered government, transportation, crime and the environment for the newspaper. He was a staff writer for The Plain Dealer Sunday Magazine until it was shuttered in 2005. Since 2002, he has written "Tipoff," a twice-weekly metro column of assorted off-beat news items. The column won the 2010 Herb Caen Memorial Award from the National Society of Newspaper Columnists.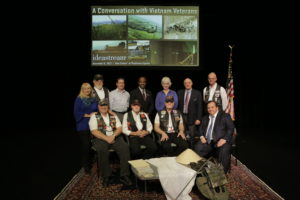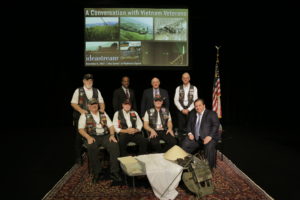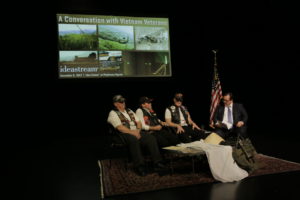 ---