Rolling Thunder®, Inc.
Chapter 1 Ohio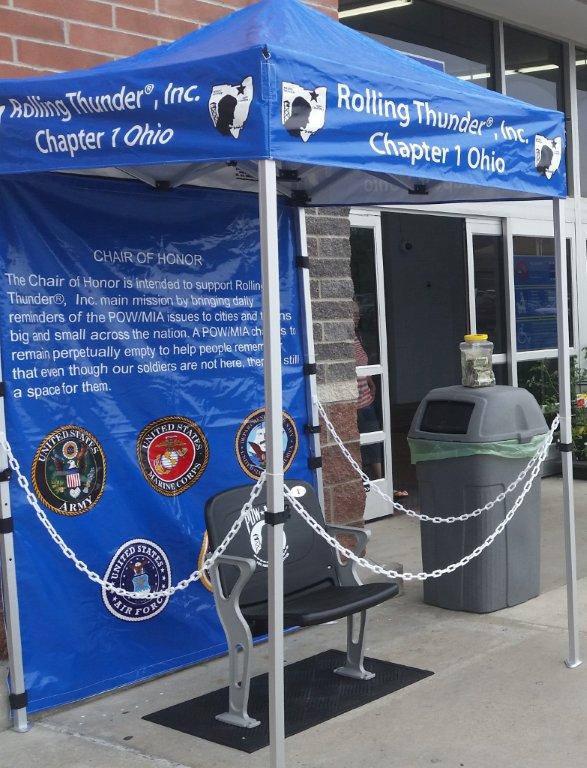 The Chair of Honor is intended to support Rolling Thunder's main mission by bringing daily reminders of the POW/MIA issues to cities and towns big and small across the nation.
The Chair of Honor is to remain empty to help people remember that even though our soldiers are not here, there is still a space for them.
The mission of rolling thunder is to make others aware of Prisoners of War and Missing in Action and of the loss and pain suffered by their respective family members.
We do this through education and awareness of the fact that there are military members who have not returned home from war.
The Chair of Honor is a symbolic gesture in honor and remembrance of over 91,000 American Men & Woman who have yet to return home after serving overseas in defense of our Country since Revolutionary War.
The Chair of Honor is a reminder that they have not been forgotten. Some are buried in foreign countries in unmarked graves, some rest on the bottom of the oceans. This single black chair brings awareness to our Nation's leaders to bring them home.
The souls of the men and women who never returned to their homes are now among us here today.
They have a place of honor, together, among all of you. We remember them as true patriots.
God bless all of you. God bless America.